It's remarkable what skilled builders and designers can accomplish with a camper van's interior these past few years. Competent DIYers may transform a blank motor vehicle into an elegant residential area describing a compact home on wheels.
In terms of facilities and amenities, some vehicle conversions may even compete with considerably bigger RVs. See the incredible Ram ProMaster makeover from Moonlit Campers mentioned in this article.
The builder employs ingenious strategies to maximize the available space. They put in a lot of effort to provide a comfortable environment for lounging, sleeping, and making and enjoying food meals on the road.
Among the centerpieces are two stowaway mattresses that enable the vehicle to snugly sleep a maximum of four people. While maintaining some privacy, both mattresses feature their own USB charging outlets and LED lights.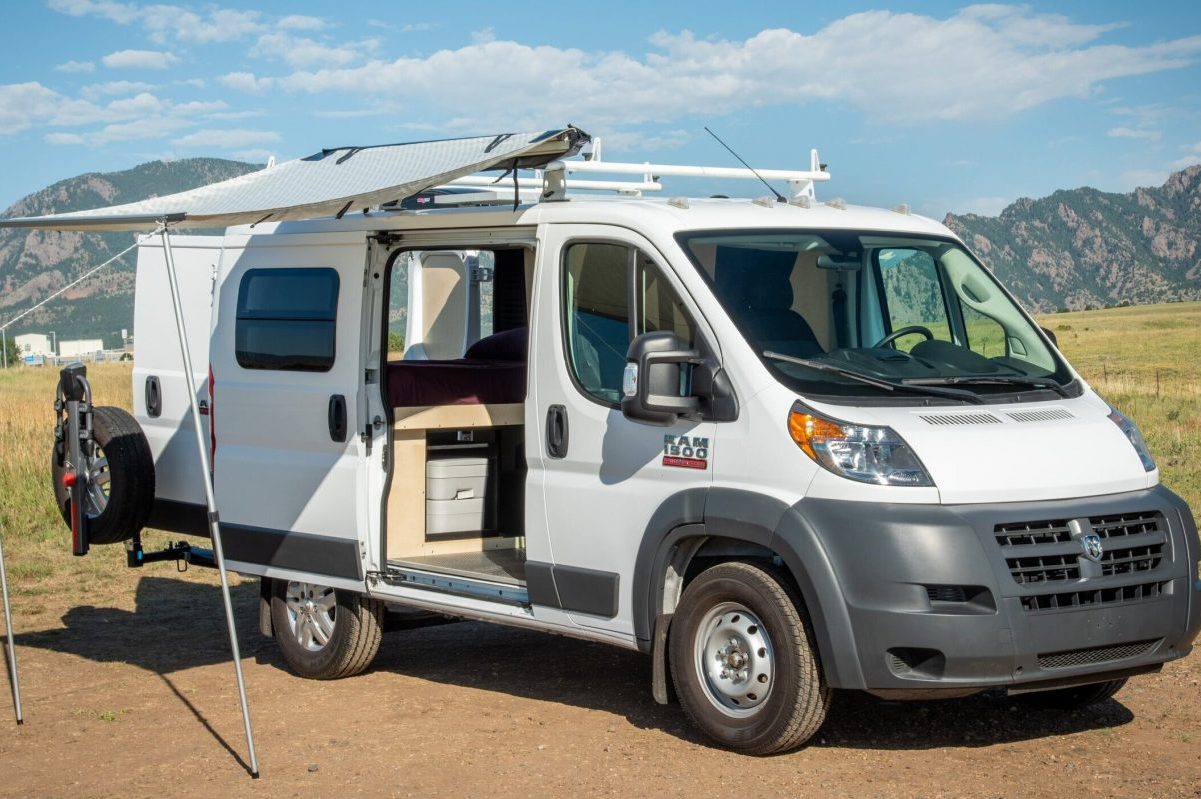 The first of these beds is a u-shaped sofa that changes into a bed frame when it's time to settle down for the night. When considered necessary, a second bed drops from the overhead, offering a cozy and inviting sleeping area.
When not being utilized as a bed, the comfortable-looking lounge can seat five people and is a perfect setting to lounge and dine. Opening the rear doors enhances access to all areas, promotes airflow, and affords views of the campground.
The van also includes a hidden bathroom with a cassette potty, basin, and shower. There is also a tiny kitchenette with an induction cooktop and a sink.
A water heater is hidden behind one of the cabinets, and a 350-watt solar module is mounted on the roof. Storage is provided by the space behind the cushioned seats, which has a slide-out compartment that accommodates a stunning number of items.
Moonlit Campers is a Halifax-based design team. They have built unique campervans in a variety of vehicles, including the RAM Promaster, Mercedes Sprinter, Ford Transit, and others.