Flevobike Technology, a Dutch startup, has released a prototype design for a compact camper developed on a reclining e-bike chassis. 
The product is marketed as GoLo GoCamp by the company. It's a unique little vehicle that's unlike anything else you've seen at any campsite. It not only has a distinct design, but it also crams a surprising amount of features and functionality into a compact space.
While it lacks many of the conveniences seen in larger RVs, it appears to be comfortable and inviting. Its reclined seating position makes riding more enjoyable and efficient, particularly when carrying a heavy load.
The business has spent the last three years creating the GoLo, an electric cargo bike optimized for use in urban situations. The GoCamp, on the other hand, is a modular camper add-on designed to ride on the GoLo platform and showcase the adaptability of the e-bike.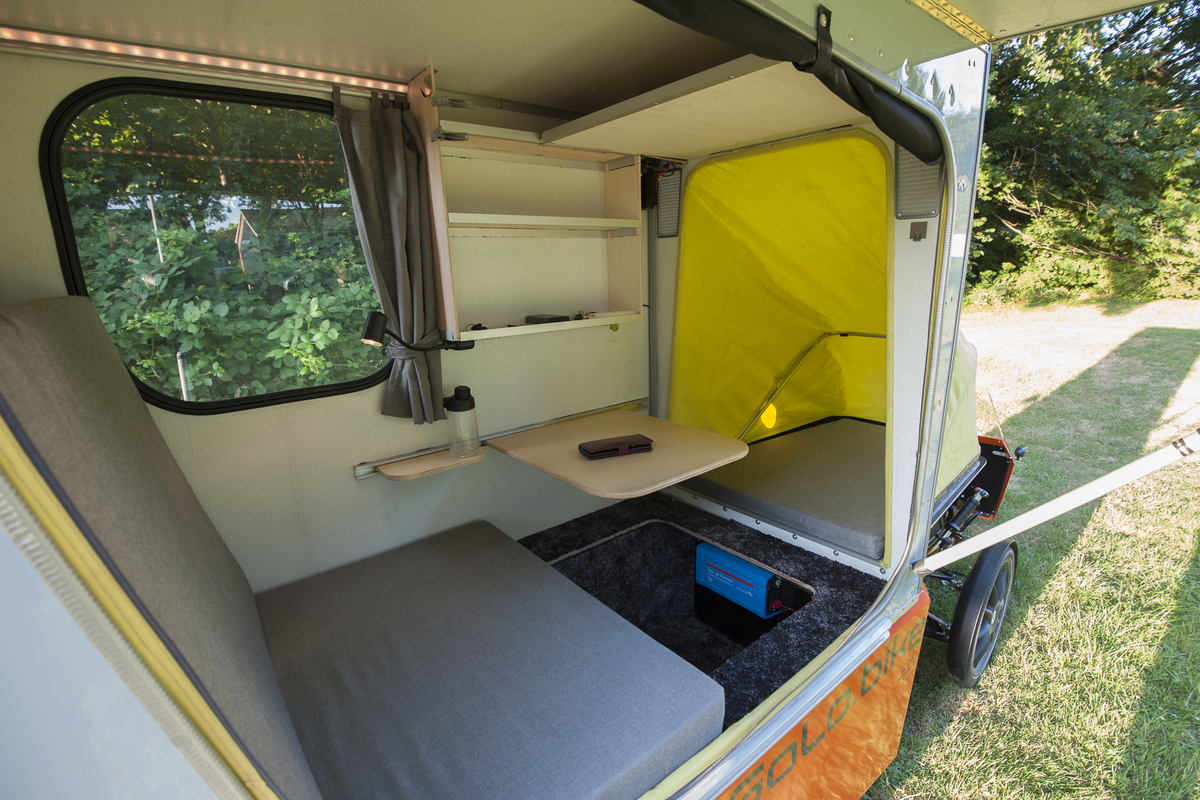 The entire camper system has a 1000-watt-hour battery that allows it to go up to 31 miles with one full charge. Its interior features a modest but enclosed living space with a hardwood table, a fold-out awning, and a table for two people.
The cabin at the GoCamp is encased in mosquito mesh to keep mosquitoes at distance, and it has a foldout canopy for cover and protection against the elements. It even has inbuilt shelves for keeping equipment and critical supplies.
When it's time to sleep, the table seats transform into a bed, which stretches into a sliding bed to suit larger campers. A 400-watt solar panel provides electricity to the batteries, as well as a refrigerator and mobile devices.
It is unknown whether the GoCamp will go beyond the concept stage. Even if it is only a prototype, it is an exciting concept for how an e-bike could revolutionize the way we go.