Jayco is regarded for being progressive and forward-thinking, introducing new technology to bring luxury and convenience to campers and vacationers. And, the company's Jay Feather series does have some of the best and most successful configurations in the RV sector.
The Jayco Jay Feather travel trailer was created to be a multipurpose and compact travel trailer. There are several versions and layouts, each with its own distinct characteristics, conveniences, and features. In the sections below, we look at one of the best-selling models, the X23B.
Interior Area
You may think to be elbowing it with a hybrid camper, but that is not the case with the X23B. Jayco has borrowed from its premium Eagle range to modify this model with the contemporary modern farmhouse decor kit.
The inside is light and airy, with whitewashed cabinetry and floors and coffee-colored embellishments. Those looking for a more classic design with darker woods can select the Cashmere Cottage option.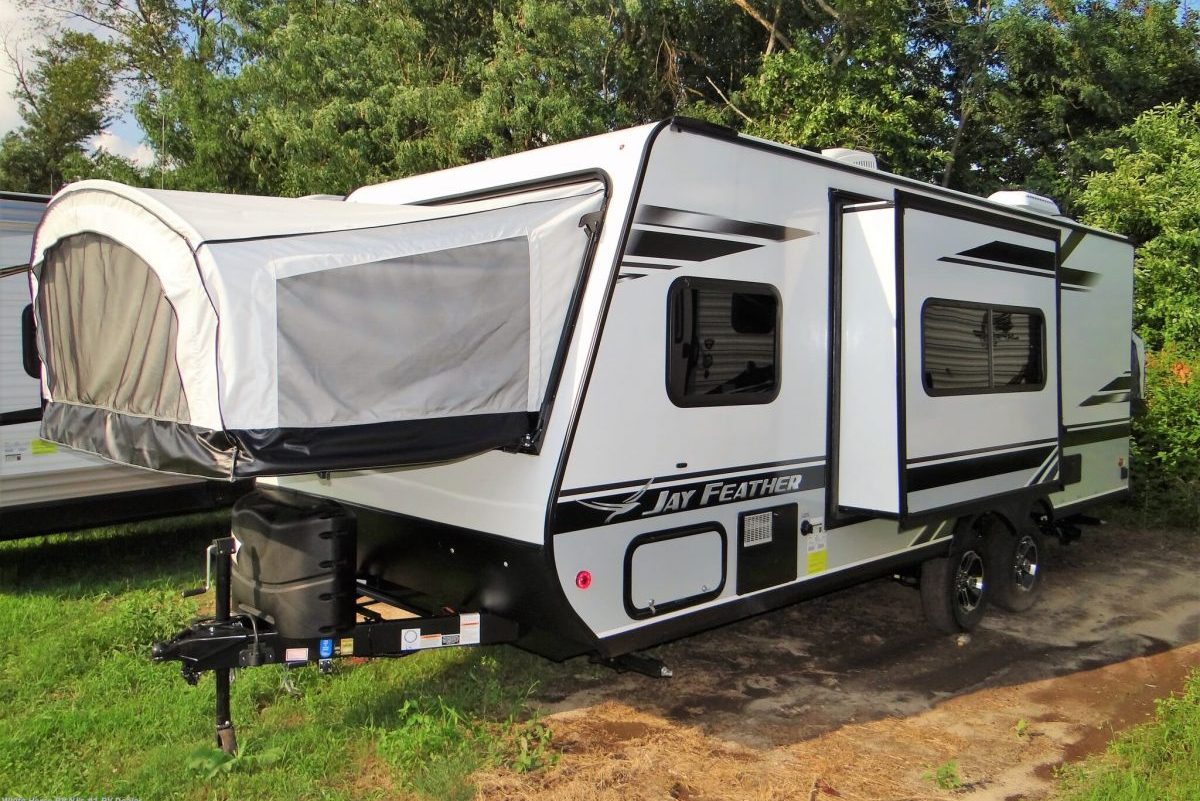 When you walk through the entrance, you'll notice how big this trailer seems. Usually, beds would occupy a substantial portion of the living area, but a hybrid enables them to be put on the extended cabin ends instead.
Notable Features
The interior of the Jay Feather range isn't the only thing getting a makeover. The X23B has a new white and gray polymer bodywork as well as updated decals. The eye-catching front top features LED illumination for added glitz.
The X23B has a dry mass of 4,380 pounds, rendering it towable by numerous full-size SUVs and compact trucks despite being loaded with features and luxuries. Furthermore, nitrogen-filled Goodyear radial tires are standard on the vehicle.
Other features include a keyed-alike latching mechanism as well as an LP-gas quick-connect connection. Massive aluminum stairs and a retractable pull handle increase entry and exit stability.