Flat tires are the bane of RV road trip plans, but tires that are under-inflated can also be just as bad. Fortunately, TireMinder recently released an RV Air compressor that is not only portable but also efficient and easy to use.
Why do RV users bring air compressors?
The tires serve as the foundation of an RV. If you want to get to your destinations safely, then it's critical to have them properly maintained. It also saves you time and money to have them filed to the recommended pressure. 
When the tires of your RV are properly filled, you'll be able to improve fuel economy and lessen the risk of ending up stranded on the side of the road with a flat tire. You also won't need to wait for a tow truck and pay for RV maintenance services if you carry your own air compressor with you.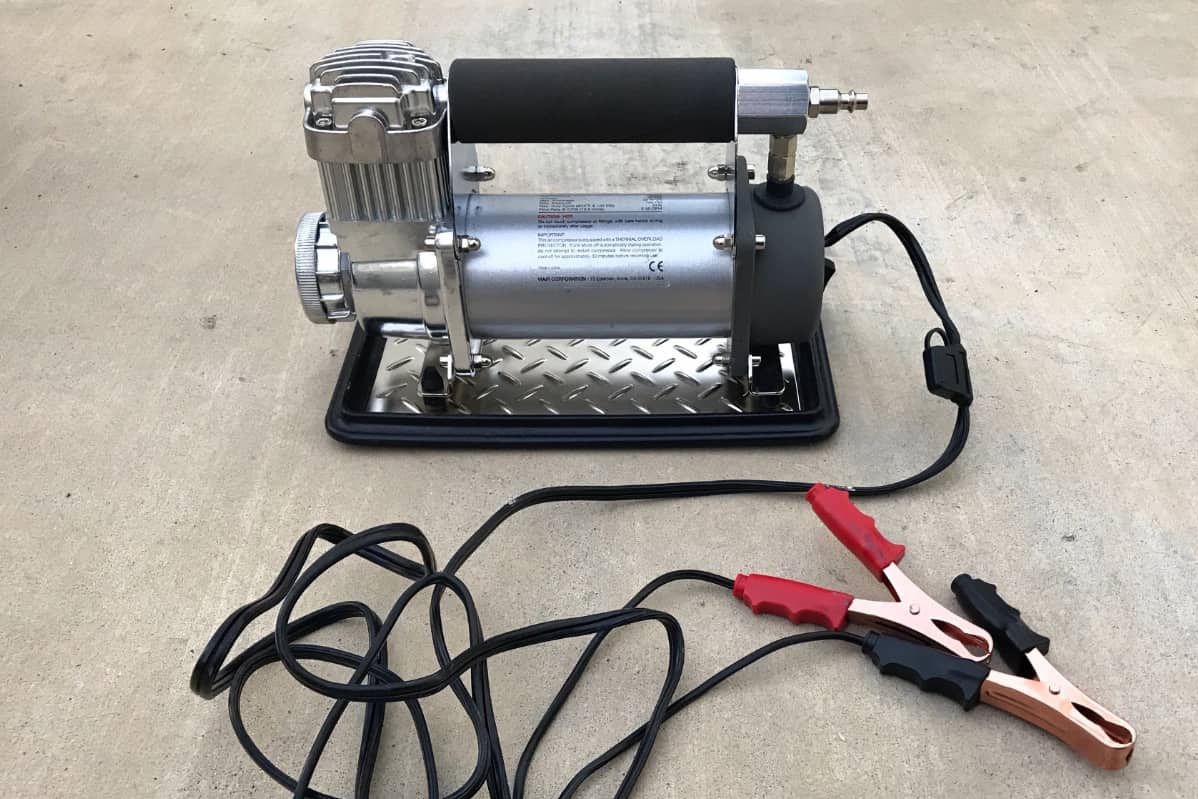 RV Air Specifications:
Airflow:

1.80 cubic feet per minute

Noise Output

: not more than 60 decibels

Safety Features:

automatically shuts down when overheated

Runtime:

can last till an hour

Weight:

14 lbs.
The speed of TireMinder's RV Air depends on the tire size of your RV. Here is a breakdown of the different RV tire sizes:
14" travel trailer tire

: can be filled up to 50 PSI in under four minutes

16" 5th wheel tire

: can be filled up to 65 PSI in under six minutes

22.5" class A motorhome tire:

can be filled up to 100 PSI in under 12 minutes
TireMinder RV Air Compressor Features
The TireMinder RV Air compressor is a heavy-duty, 12-volt compressor weighing 150 PSI and is equipped with a digital tire gauge. It is specifically built for RVs, fifth wheels, travel trailers and other vehicles meant for recreation. 
Its digital tire gauge is accurate to +/- 1 PSI, making it easy and effective to fill each tire according to its recommended pressure. Topping off your tire pressure only takes a matter of minutes, and even seconds, before you can go on your way. 
Aside from the compressor itself, the product also comes with two hybrid air hoses measuring 30-feet each, a high-quality heat dissipation hose, a highly accurate digital inflator gauge, high quality carrying case for storing the compressor and its components, and a power cable measuring eight feet.