There's nothing like going on an outdoor adventure with your pet. However, it does come with its own challenges, but nothing that planning and research won't be able to help with!
Pet Prepping
Before starting your journey, there are a few essential things you need to take care of first. One of which is making sure that your pet is either microchipped or has its tags on in case you ever get separated.
You also need to have your pet vaccinated. Some areas outside the border might ask for proof of your pet's vaccination before letting you cross. But not only that, having your pet visit a vet beforehand helps ensure the safety of not just your pet but everyone else that might be nearby. 
Taking a test run is also important. There are some animals that do not like being confined to small spaces. It can help to take them out on short trips to ease them into traveling and make sure it doesn't stress them out.
It's also wise to look up where you plan to stay beforehand. You might realize too late that the grounds you plan to camp on do not allow pets or have breed and size restrictions.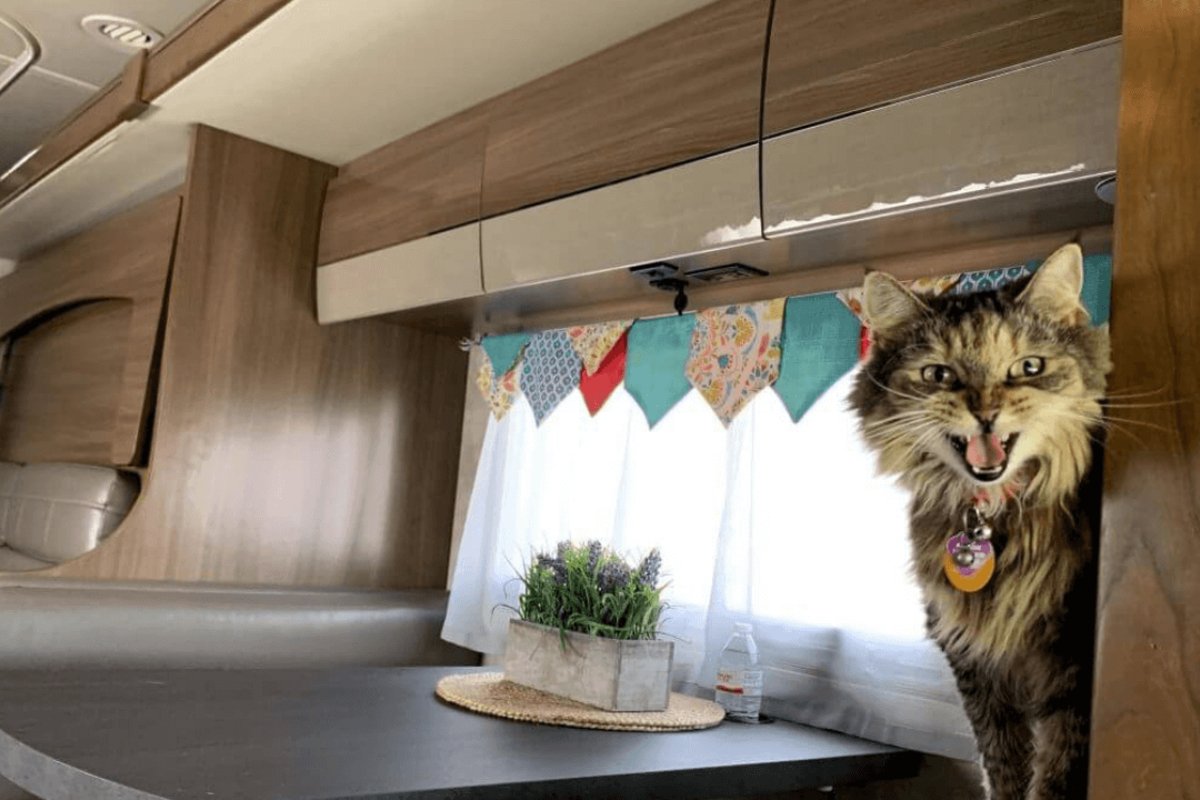 Find Campgrounds that are Pet Friendly
If you plan to stay on paid campgrounds, make sure they are pet-friendly and will not turn you away. However, it might be preferrable to boondock if you're traveling with your pet. That way you won't have to stress over campground restrictions and at the same time give your pet more freedom to run around. 
Follow Pet Etiquette
Always remember to clean up after your pets to avoid inconveniencing you and other people. Also, if you have a dog that is prone to barking, don't leave it alone otherwise you might be asked to leave.