Recent years have shown an increase in competition for Roadie cooler brands. With the demand from consumers dramatically increasing, companies have been putting out more and more durable, high-end cooler options. 
But even in such an oversaturated market, the Yeti brand that almost single-handedly started the craze for coolers still remains at the top of the market, leading in not just performance, but also innovation and mindshare. 
The Austin-based company has also recently added two new models, the 48- and 60- liter versions, to its popular line of Roadie coolers. As if that wasn't enough to satisfy consumers of the brand, Yeti also added built-in wheels that make the models a lot more portable. 
Durability has always been one of the defining traits of a Yeti cooler. With hard sides, their coolers are able to survive even the toughest conditions without showing signs of wear and tear. The Roadie 48 is no exception. With a tough outer shell and lid, it exhibits all the durability that's expected of a Yeti product.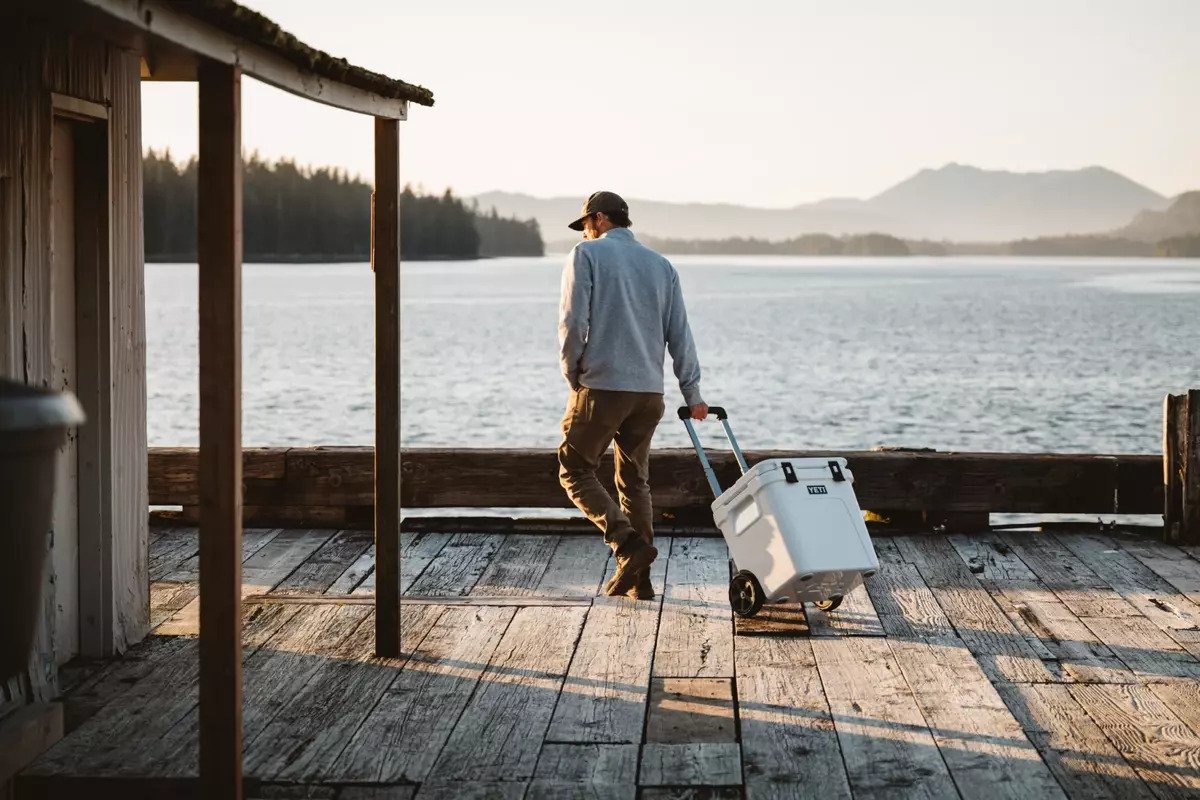 Its other components such as integrated handles, hinges and tie-down slots have also been built to be used anywhere in any condition. The Roadie's wheels are also built from a solid material that allows it to resist punctures, ensuring you don't end up accidentally stranded in a remote location with a flat tire.
This model also has great ice retention capabilities. You can store your ice in the cooler for days on end and not have to worry about it melting while on your trip. Its proprietary Permafrost insulation and tight-sealing lid are what allows it to keep its interior cold and steady. 
Conversely, this cooler can also be used to keep food warm, which makes it perfect for backyard barbecues. 
The Roadie 48 also has improved durability and performance, as well as carrying capacity. It can hold 39 pounds of ice alone, which is perfect to bring along on extended outdoor trips. 
This wheeled color comes in white and charcoal gray colors, and a blue version that is set for a 2023 release.